Then what you need is decorative curbing!
We at Cache Curb Appeal know that curb appeal is important to you. That's why we offer a wide range of options for your curbing installation needs.
Our services include:
Concrete curbing
Stamped concrete curb
Colored concrete curb
Decorative stonework
And more!
Whether it's color or texture, we have the perfect option for you and your home! Our experts will help guide you through the process and ensure that everything goes smoothly from start to finish.
If you want something new in front of your house but don't want to spend a lot of money on it, then our services are just what you're looking for. We provide low prices without sacrificing quality so that everyone can afford their dream driveway or walkway! And our customer service is top-notch.
We are a fully licensed and insured business.
You will get a project manager to oversee the work from start to finish.
You won't have to worry about warranty and care. We offer these to you too!
With Cache Curb Appeal by your side, there is no limit to how good your curb looks now or how long it lasts! Just check out some of our latest projects here.
Don't wait another day – call us today and get started on improving the exterior appearance of your home right away! We cover all of Cache Valley from Hyrum to Logan to Smithfield and all the way up to Preston. We'll even travel out of Cache Valley to Mantua, Brigham, Tremonton, and more.
Work with a fully insured and bonded team today. Call Cache Curb Appeal at (435) 554-8098 now to schedule a Click Me!!! or learn more information about our products and services.
Call now for a free estimate on our curbing services!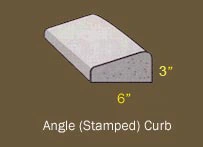 Slant Style
Stylish and unique. Perfect for raised
beds or around the house.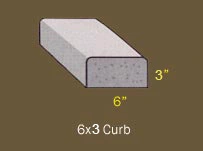 Block Style
Professional and practical. Great
for businesses and around driveways.
We base our success on our strong focus on family, integrity, the quality of our work and products, and our dedication to customer satisfaction.
Check Out Some Of Our After and Before Installations!