If you want to boost your curb appeal, increase the value of your house, or create boundaries in your yard, consider concrete landscape curbing or decorative concrete edging. Using poured concrete, stamps, and other styles, you can transform your property without breaking the bank.
The problem is, many think that this is something they can do as a DIY project. After all, people don't want to spend more money on labor costs. Well, you're doing more harm than good because mistakes can be more expensive.
To make sure you get the decorative concrete landscape design that you want, hire those who specialize in installing concrete curbing.
Find the best service professionals for your curbing project using these factors:
Contrary to popular belief, a home improvement project doesn't have to bleed your savings, but it all depends on how you choose your contractors and the kind of project you have in mind. So how much will it cost to install landscape curbing?
In general, the landscape curbing cost will be based on linear feet. The typical range is from $5 to $12, depending on what options you choose. It will be more expensive if you add in color, stamps, and other additives, and if any group preparation is needed, among other things.
However, this quote will already include materials, any special equipment to be used, and, of course, the years of experience and expertise of the team.
To be more specific, concrete curbing project costs will vary according to:
condition of the landscaped area
whether the curb is straight or curved
presence of existing edging and removals
steepness and preparedness of the property
designs or styles preferred for landscape edging
color and stamp design used
starts and stops in the curbing as well as the overall length
As one of the trusted contractors in Cache County, Cache Curb Appeal can make installation jobs for landscape edging more cost effective.
Get your Click Me!!! Call or text us, and we will schedule a free on-site visit, so we can give you the best quote possible.
2. Customization of Concrete Landscape Curbing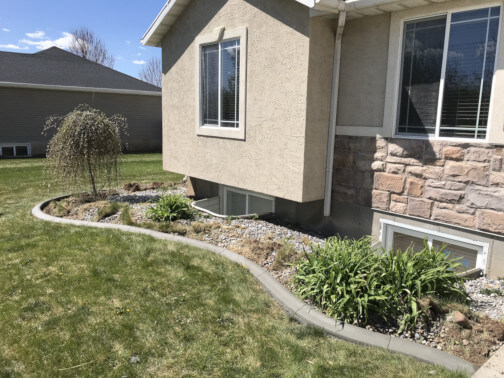 A huge part of the cost to install landscape curbing involves a wide variety of designs and styles of your decorative concrete curb. Over the years, we've seen some beautiful types of work, including the growing popularity of natural stone.
However, the best team will always encourage homeowners to be more imaginative and creative with their concrete edging. Together, they can produce decorative landscape curbs that will make the outdoor space stand out and add more property value.
As for Cache Curb Appeal, we continue to invest in high-grade materials to create stamps and other styles. We pay attention to the trends and shifts in consumer desires to make sure we're ready to customize our work.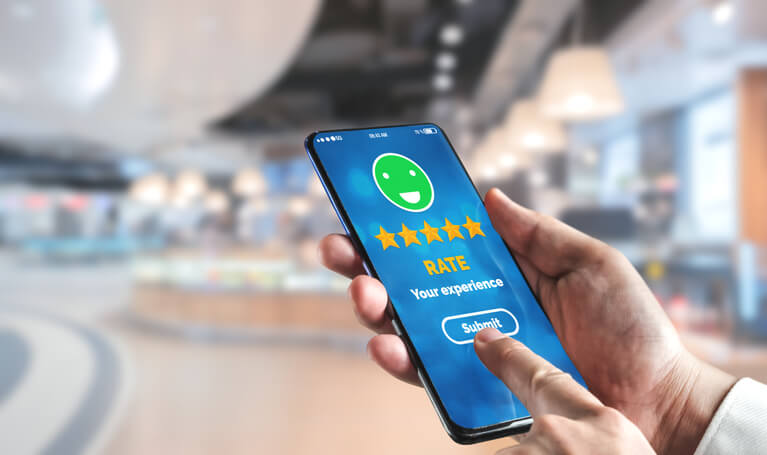 Be sure to check if the concrete landscape curbing company you are hiring has a high star rating with Google, with reviews that can provide additional information about their standards, background, and charges, especially installation cost.
Also, go to sites like Yelp, for example, or use terms like "concrete landscape edging contractors near me." This process will generate a list of curbing installation experts near you. You can then see their websites, work hours, and reviews.
These endorsements may not be make-or-break factors, but they can definitely help you in making informed decisions. This will also help you understand how confident these curbing installation specialists are with their jobs.
How do you search for companies for your needs? An initial search on Google will usually tell you who the closest companies are. You want to use a local company for projects like this for the following reasons:
Their curbing costs per square foot are likely to be much cheaper than hiring someone outside the local area. They don't have to travel very long distances, and they usually buy their materials and equipment in bulk. They can then pass on their savings to you.
These curb experts can do the project right away. They can also accommodate emergency requests.
They understand the landscape of the area so much better.
Local contractors are a part of the community, they know the local people. They can offer more appropriate suggestions on landscape curbing.
The easiest way to find the closest professional landscape curbing specialist in your area is to search using the zip code. In Cache Valley, one of the most trusted companies is Cache Curb Appeal.
5. Process to Install Landscape Curbing
Many homeowners don't know that curb companies can use different techniques to accomplish the job. For us at Cache Curb Appeal, we opt for poured concrete. Even if it is more expensive than pre-made blocks, it creates a polished look. It is also more affordable than using brick.
When you are not sure whether to choose concrete blocks, brick, or poured concrete, remember that individual blocks and bricks can pop loose or even shift. Ours are better than concrete blocks since they don't experience the same problem.
We also take pride in our meticulous curbing process. On-site, we bring the exact material you picked out in the initial meeting, including color and pattern. The concrete is then moved to the extruding machine that forms the desired edges.
Finally, our professionals finish the job by hand. That means we'll go through the edging to stamp out your desired pattern and cut control joints to protect your new curbing from ground movement. Before we end the work, we apply multiple coats of seal to let your colored concrete curbing last for years.
6. Licenses, Experience, and Warranty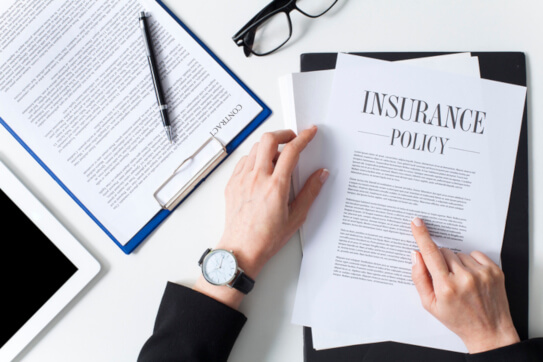 Curbing cost isn't the only criteria you should consider when choosing your decorative landscape curb team. Also check their licenses and experience.
These licenses are through the state. They are necessary to ensure that your contractor possesses all the skills, experience, and knowledge to get the job right.
They also should have the appropriate business permits and general liability insurance. Accidents can happen, but you want to make sure that the company can pay you if these things occur.
Lastly, find a contractor that can give you some guarantee for their work. They will tell you tips for proper care of your curb, but the warranty sees to it that if their work leads to problems, they can redo the job for free.
Finding the right curb installation contractor can be a daunting task. We've compiled this list of factors to consider when choosing your curbing contractors to help you make an informed decision that will result in beautiful, long-lasting landscaping for your property.
If you are still unsure about what type of contractor is best suited for your needs or have any questions at all, call Cache Curb Appeal today at (435) 554-8098! We would love to work with you!