Cache Curb Appeal treats every project, whether big and small, as personal or individualized. We don't believe in run-of-the-mill work. More than anything, we want our work to reflect and match your needs and wants.
But we also follow a step-by-step process to ensure that we don't miss anything and that our work remains consistently good.
So how do we tackle each landscape concrete curb installation? Let us give you an overview.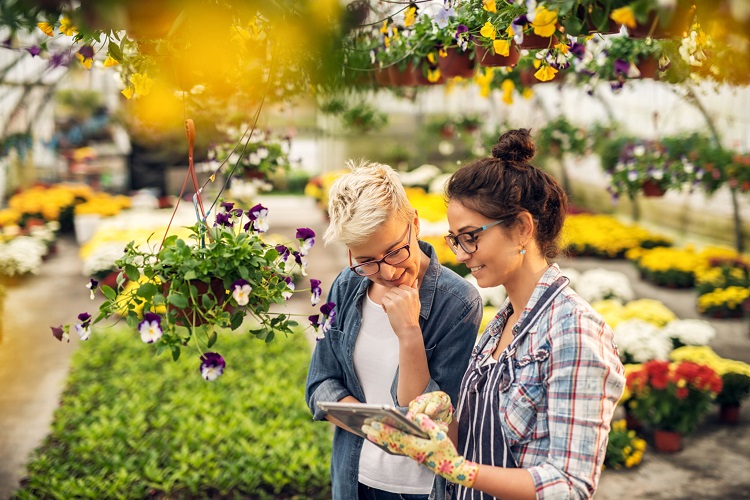 The first step is consultation. We strongly suggest that you book an appointment for a site visit. We offer a FREE estimate and site visit. All you need is to call or text us at (435) 554-8098.
Over the last few months, we've received plenty of inquiries, so it may take us about a day or two to give you an exact date for the appointment. But rest assured that we'll schedule it as soon as possible.
Depending on the result of our visit, we sit down with you and ask a variety of questions. Please be patient at this point. We just want to make sure that we completely understand your needs and properly guide you throughout the decision-making process. We want the best output in the end after all.
The actual installation process, timeline, and budget, among other things, of your Cache Valley decorative concrete curb depends on whether you have a new or existing yard.
One of the purposes of our work is to enhance the look of your landscape, and so we deal with whatever you have, even if you already have an existing yard. The design and the materials we use will then depend on the positions of your sprinklers or water lines, the presence of raised garden beds, or the size and quality of grass.
If you don't have a sprinkler system yet, we strongly suggest that you do the landscape concrete curb installation first. This way, we can create a seamless look or flow of your edging without obstructing the sprinkling pattern of your system.
If your home or landscape already has an existing decorative curb, whether it's wood, metal, or plastic, we will figure out what needs to be removed prior to the new installation..
If you don't have an existing yard, we will work closely with your landscape architect or designer (even if that's you) to ensure that our work complements the home and the outdoor space you have in mind.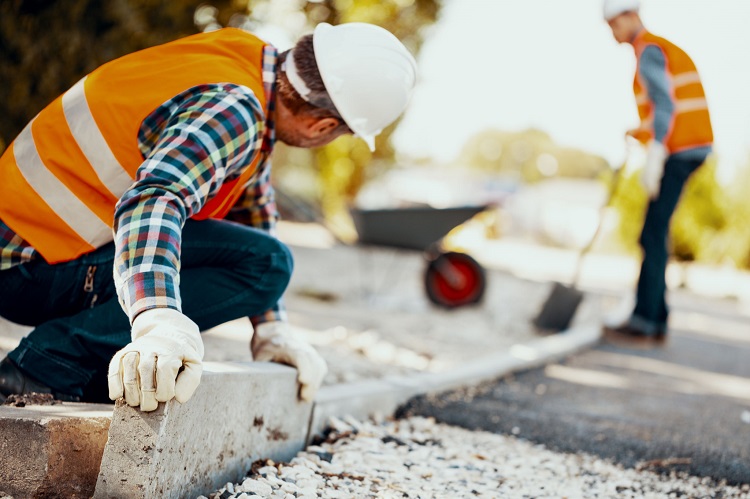 3. Preparation and Installation
One of our primary goals is to work with your terrain and landscape. We install our concrete landscape curb without disturbing your present yard, especially your turf-grass.
To do this, we follow these steps:
We determine the best area to create the concrete mixture. This will be a few steps away from the curbing installation location but nowhere near any existing part of the yard.
Yes, we do this on-site, and no, we don't paint over concrete to add colors or stamps. Instead, we already mix the chosen colors into the concrete mixture and use molds or rollers to produce the stamps. We also do natural 'stone' curbing by hand, which makes it a complicated but worthwhile project for anyone who wants to elevate the aesthetics of their outdoor space.
Our team will then prep the ground by removing a part of the grass that grows on our predetermined path.
In our concrete mixture site, we perform the concrete mixing process, which is vital in ensuring that the mixture will harden and cure and will remain durable. If you want colors, we add them before we begin the extrusion.
We will then bring the extruded concrete to the curbing site using a powered wheelbarrow. We do our utmost best to not disturb or damage the turf-grass.
Our team will then apply the curbing mixture to the ground. Stamping happens after we trowel the extruded concrete. We will add more concrete to fill in any gap.
We will also use rollers and other kinds of stamping equipment and supplies.
For the final touches, we will smooth the mixture by hand.
We will remove the excess concrete and push the mulch back to the bed (if there is one).
We will then apply at least three coats of sealant for any curb that has color in it.
At this point, the decorative curbing installation process is complete. However, there will still be drying and curing periods. It will eventually dry within 24 hours, but the curing may take up to 28 days.
Planning is everything when it comes to adding landscape curbing or edging in Cache Valley. Thus, make sure you book your appointment so we can begin the project right away.
Expectations During Installation
Our licensed, insured Cache Valley decorative concrete curb installers have a wide range of experience and expertise working with various curb styles and options [link to curb styles page]. We make sure that what you expect is what you're going to get. If you're looking for a curved curb, then that is what you should see when the project is complete.
The seamless look of the curbing is one of the best signs of a team's craftsmanship. Every curb will have an end and a beginning, as well as breaks or corners, but when you look at it, it should appear continuous with consistent patterns, textures, and colors.
Concrete is a very strong material compared to wood and plastic, but it doesn't mean it's not prone to issues like cracking. We want it to be truly durable, so you can enjoy it for a long time, and you won't stress yourself out maintaining it. We can't stop small cracks, no company can, but we do our best to make sure no cracks larger than ¼ inch occur.
In our projects, we can optionally incorporate polypropylene fibers. Our concrete curbs with fiber can support up to 4,000 pounds psi (per square inch), so driving lawnmowers here won't cause any damage. Even without the fibers the concrete is very strong. We introduce joints every 2 feet or so, which helps control the appearance of hairline cracks.
Lastly, before we complete the curbing installation process, we apply no fewer than three coats of sealant for any curb with color. This helps protect the stamp and color from the effects of exposure to environmental elements like sunlight. This way, they will still appear vibrant and clear after a few years.
We don't leave the site without cleaning it. Our clean-up process includes getting rid of any extra concrete on the ground and removing grass unless the owner wants us to leave it there. We'll return any mulch that may have been disturbed or gone out of the bed, redistributing it as properly as possible.
After we leave, you should have no other role left than to admire the finished product. However, we strongly suggest not to touch the concrete curb within 24 or 48 hours and keep it away from pets and children.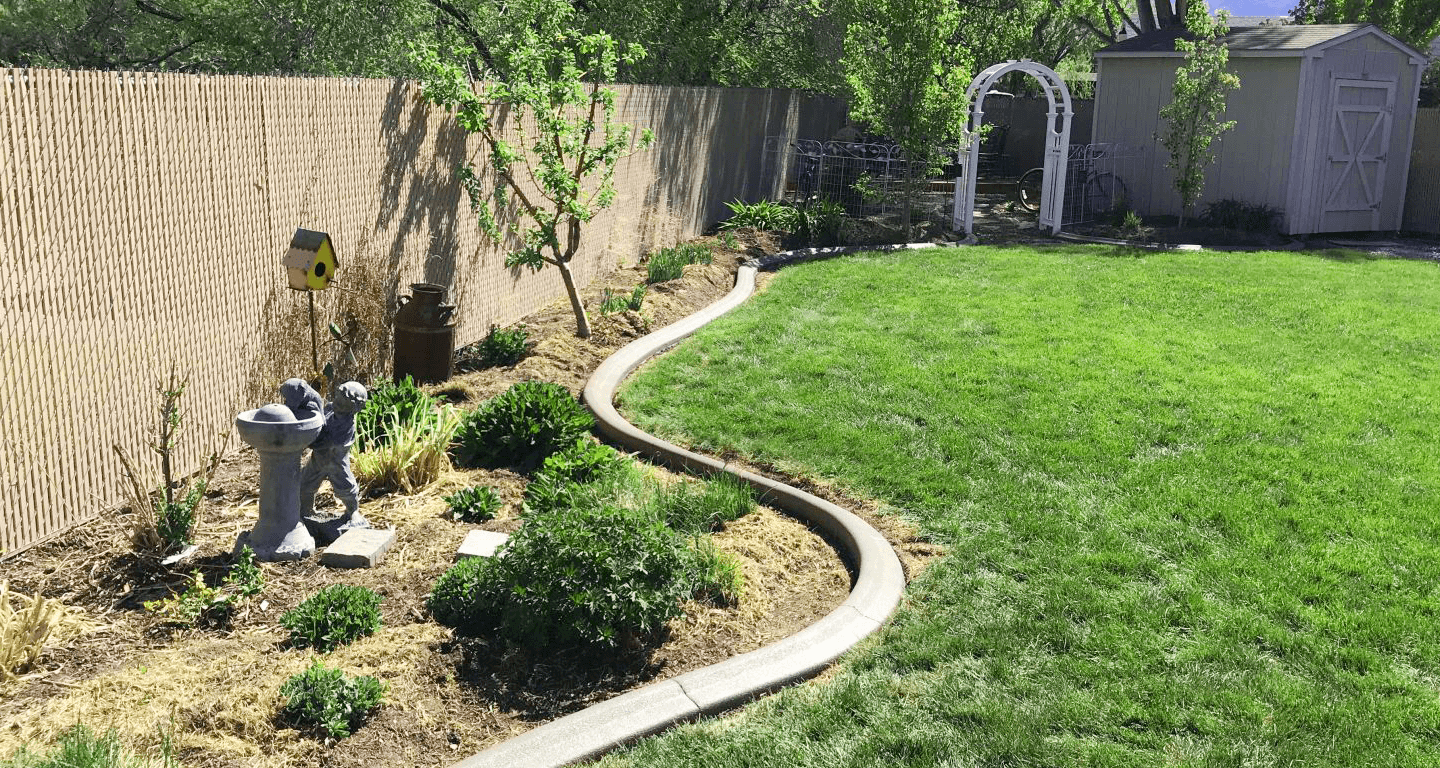 The First 28 Days (Care and Warranty)
Cache Curb Appeal vouches for our hard-to-beat craftsmanship, years of experience and expertise, and amazing team. We provide all our clients with ONE YEAR WARRANTY that covers both materials and quality of work. If we cause the defect, it's on us. We'll redo the work – no extra cost.
But when it comes to designing and taking care of your landscape curbs and edges, we're all in this together. We want you to know what you can expect during the installation process and how we can better maintain it for years:
1. Protect the newly installed curb during the first 24 to 48 hours. Make sure that pets, children, and other objects will not come into contact with the concrete. We suggest not touching it, although it will feel hard within 24 hours.
2. The curing process, which is the time when concrete has completely settled, takes some time. Usually, it's within 28 days. You can already use your sprinkler or proceed with the rest of the landscape project within 2 to 3 days. But be cautious when using equipment such as wheelbarrows and shovels within 28 days. If you encounter problems, don't hesitate to call us at (435) 554-8098.
3. The decorative concrete curb may look splotchy during the first two to three days. Don't worry, it should eventually finish drying and even out as the concrete finishes curing. Otherwise, call us at (435) 554-8098 if the issue remains after 2 weeks. The colors may look darker than the finished product will be after drying. Think of your sidewalk when you pour water on it, it looks darker. Once it dries, it looks like it is supposed to look. The same thing applies to your curbing.
4. We work with landscapers, but if we don't collaborate, we recommend that you inform your landscaper that curbing has been performed in the yard. This way, they can also exercise caution, including preventing damage to the newly installed decorative concrete curb.
While the curb is still in the curing process, you can add about a six-inch layer of mulch or soil dirt on it or install a ramp when using a wheelbarrow for transportation.
5. One of the reasons we plan and look at the layout of the space is we want to avoid accidents like running over sprinklers or cable lines. Be honest with us as to their locations. Please know that, although we are fully insured, we won't take responsibility for any damage to the yard because of a lack of warning or full disclosure.
6. You should NEVER drive a car or powered vehicle over your curb. While it will be hard enough to walk on, driving over it with a motor vehicle will almost certainly cause it to crack. If you absolutely HAVE to drive over it, you can cover it with 6 inches of dirt, add a wood ramp on top and drive over it this way. While we don't warranty it if it still cracks, this is the best way to avoid cracks if possible.
One of the factors that make Cache Curb Appeal stand out among our competitors is we take drainage seriously. Many homeowners are not too concerned about it, and some may not even want to see drains in their curbs because they think it will damage the aesthetic appeal.
But having drainage is essential for a lot of reasons. One, you don't want water to accumulate and cause damage to the exterior walls or, worse, the foundation of the house later on. Two, you definitely don't want to deal with other homeowners complaining about your water run-off damaging their yard or house.
When it comes to drainage, we provide our clients with two options:
Drainage slots in the curb
Catch basins
Adding a drainage slot in the curb is the easiest, simplest, and cheapest method. We just locate your downspout or determine where the water usually flows, and then we remove a small portion of the concrete to create a drain. It is about a two-inch slot, not too deep to damage the shape of the rest of the curb.
We strongly advise that the downspout run over the curb, so if it's short, you can extend it by a few more inches. The materials are cheap and easy to buy. We can also install a Rain Drain, which will add a custom downspout directly in the curb. This Rain Drain is for water from the downspout and does not remove the need to have drainage for other runoff water, such as snow melt.
In many areas in Cache Valley, precipitation or rainfall is not a lot compared to the national average. However, you may have issues with snowmelt, which can still produce a lot of water.
As an alternative to drain slots, you can install catch basins, which allows for more water flow and goes underground, under the curb. This keeps the nice look of the curb, but does cost quite a bit more. You can install these after the curb has been laid, but beforehand is much easier.
These catch basins are available in different sizes and styles, so they can also complement the decorative concrete curbs.